Bali Activities
Things to do in Bali... There is no end to all the ways you can spend your days in Bali. Bring out your inner artist with batik lessons, learn to cook like a native Indonesian, or experience the many natural and cultural attractions across the island. There are so many different things to do in Bali, you may find it hard to choose! But however you decide to devote your time here, you will leave happy.
Note: More activity descriptions available on the non-mobile version of our website.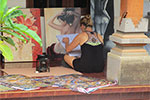 Batik Painting Lessons

Batik painting is one of the oldest art practices in Bali. Explore the simple process of learning how to make your own batik, a timeless technique done by hand painting onto fabrics using wax. This class will enable our guests to create a rewarding piece of art to take home.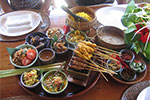 Cooking Classes

Balinese cooking is like none other in the world, steeped in tradition and using spices and fresh ingredients that are exotic and like none other in the world. Come get your foodie on with these great cooking classes, each offering an introduction to the rituals and mythology accompanying the delicious culinary preparations.
Coffee & Tea Plantation

About a half hour north of Ubud is the I Love BAS Bali Coffee Plantation. Here you can sit overlooking the lovely plantation and taste a variety of locally produced teas and coffee. A tray of tea and coffee samples are complementary.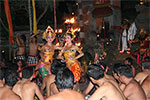 Traditional Kecak Dance Performance

The Kecak Dance is also called the Monkey Chant dance. This is my favorite dance performance in Bali. This traditional dance tells the story of Prince Rama and Princess Sita, who has been kidnapped by the evil King of Lanka. The dance is accompanied by at least 30 men who dance in a circle around blazing bamboo torches.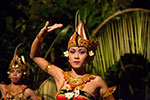 Legong & Barong Dance

The Barong is a character in the mythology of Bali. He is the king of the spirits, leader of the hosts of good, often depicted as a lion. The Legong (a style of traditional Balinese dance) and Barong is probably the most well known performance on the island. It is another storytelling dance, narrating the fight between good and evil.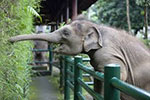 Elephant Sanctuary

The Elephant Safari Park is a once-in-a-lifetime experience – a chance to get up close and personal with these majestic animals. The park sits on over 2 hectares of stunning botanical gardens nestled in a national forest, and is known as the best elephant park in the world. A visit to the Elephant Safari Park is a must for any visitor to Bali.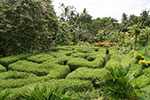 Ubud Botanical Gardens

Discover the stories behind the many plants that make Bali green, from cacti to orchids, at the enchanting Ubud Botanic Gardens. The many gardens collectively sprawl across more than 6 hectares and feature a collection of local and exotic species and a range of Theme Gardens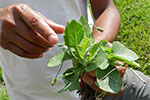 Ubud Herb Walk & Jamu Class

The natural world is an integral part of the Balinese culture. Join teachers and guides Lilar and Westi for a tour of their lovely herb farm and gardens as you familiarize yourself with a wide range of native plants and herbs. Both Lilar and Westi's parents were healers and farmers who passed on their knowledge to their children.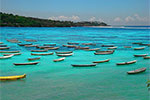 Sail to Nusa Lembongan - Day Trip

For an unforgettable day out on the water in Bali, sail to the tranquil Nusa Lembongan island across the Badung Strait on a luxurious catamaran. Spend the day relaxing on this tiny island's white sand beaches, snorkeling with exotic fishes and coral, browsing the local wares in the village shops, and enjoying an amazing lunch.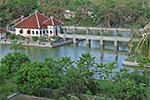 Tam Ujung Temple

Taman Ujung Water Palace is located in the village of Seraya and was built by an early 20th century Raja. The palace sits on a beautiful landscape complete with pools and other historic structures, and has a breathtaking view of the mountains and sea.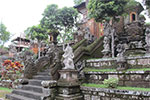 Kehen Temple

Pura Kehen, or Kehen Temple, is an ancient 11th century temple located just north of Bangli. This temple is stunning with its eight terraces and hillside perch. The Kehen temple is the largest temple, and arguably the finest, in East Bali.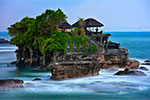 Tanah Lot Temple & Market

Tanah Lot is a 15th century sea temple that sits on a rock off the southwester coast of Bali, and is an important architectural piece of Balinese mythology and Hindu spirituality. It is one of seven similar temples, each within sight of its neighbor, forming a chain along the shoreline.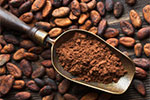 Big Tree Bamboo & Chocolate Farm

Ben and Frederick of Big Tree Farms produce some of the most delicious chocolate in the world, including organic raw, cold-processed cacao powder and butter (the first in the world to do so). At this time, they have grown to hold the honor as the largest organic food growers in Indonesia, and their company supports thousands of family farms throughout the country.